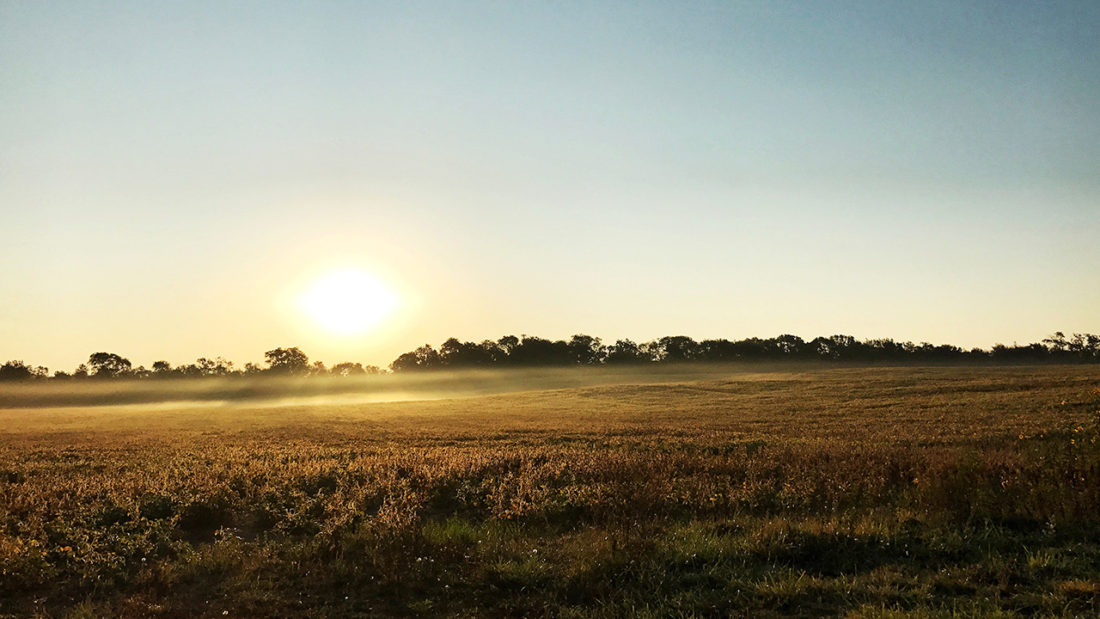 Joy Comes In The Morning
 // Weeping may tarry for the night, but joy comes with the morning. //
A quick glimpse to the left this Sunday morning while driving revealed an unimaginable landscape that I would never be able to translate to words. I almost crashed my car as this graceful transformation unraveled before me. It was as if the the earth was pulling the blanket of fog over its body in hopes for a couple more minutes of rest. The sun was just starting to flex while the wilted fall prairie dried off from it's midnight shower. It's not every morning that I get to witness something like this. To actually be able to see the joy that comes with the morning.
This morning exemplified a new sense of rebirth. A new reason to keep moving forward, to start over and start new. It reminded me that while the earth resets, we also need the reset. The ability to take everything that was learned yesterday and either apply it or unlearn it, and find the joy that comes with it.
Not only do we embrace the reset, but we can also find the joy that comes with the morning. To drop the scales of mundane and move into the present with a new passion and excitement for what is waiting ahead. To move forward in the new day and forget about yesterday's imperfections. Focusing on the joy of a new day.
Where do you find your morning joy?
5 Acts to find the joy that comes in the morning:
• Wake up earlier than you think your body wants to.
• Listen before doing.
• Do something different.
• Presume to see something new.
• Embrace the reset.